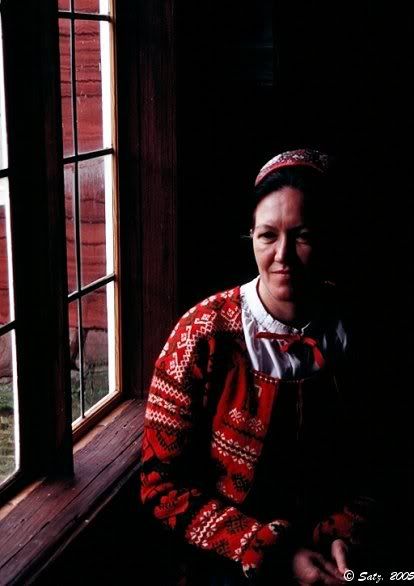 June 2005/Stockholm/Fuji Sensia 100

At Skansen, They were houses of a Rich farmer, Worker, Carpenter n etc.. In every house some ppl(mostly women) were living.. dressed in typical Swedish dress.
I wanted to shoot them but the light was very low n flash wasn't allowed.

At one house this lady I shot this lady, I guess She is suppose to be Wife of a Rich Farmer.